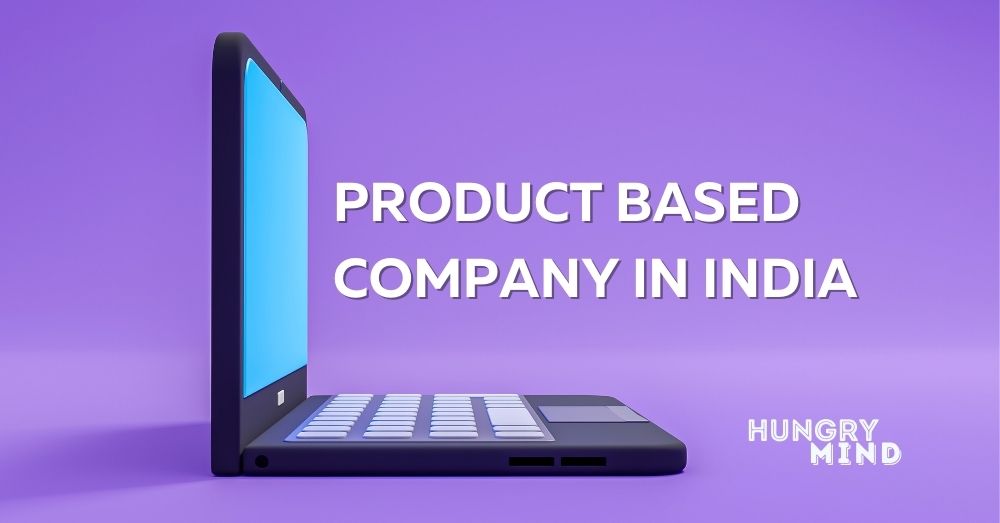 Product Based Company and its Meaning
A product based company is focused on creating and selling products, not just providing services or developing software for other companies. One way to know if your company is product-based is to understand its goal- is it to provide customers with the best possible service, or do you aim at selling certain products?
A product based company has more linear growth than non-product based companies which means they're usually healthier in the long run.
Many service-based companies focus on delivering the best possible service to their customers. On the other hand, Product-based companies often develop custom software for customers or businesses rather than benefit the development and maintenance.
Product-based companies in India face several challenges, chief among them being their rapidly changing technology environment.
In addition, these companies must compete with the well-established service-based businesses in India, For example, Infosys, TCS, etc. However, there is excellent potential for product-based companies in India, as its burgeoning middle class provides a large and growing market for their products.
ALSO READ: Difference Between Product Based and Service Based Company in India
What are the Benefits of a Product Based Company?
You'll have a more stable business model.
You'll have a lower failure rate.
You can focus your business on long term goals instead of focusing on just one project.
Your company will not lose as much money from failures/projects being cancelled.
Feel proud of your company's growth and stability.
Help the world through your company's products.
Feel good about knowing that your product serves a specific need.
What are the Challenges of Product Based Companies?
Your competitors are people who sell products and software, like Apple and Microsoft.
Your business can be diversified into different areas, and not all of them will succeed.
You'll need to change your company/business model if it isn't working out.
Potential of a Product Based Company
You can expand your business into different areas.
Your product will be more valued if it's seen as a complete package (and not in pieces like software and services).
Your product is something that people want, making it easier to succeed in the market.
You'll have a bigger market to sell your product.
Opportunities in the Product Based Companies
You will find it easier to recruit specialists and other employees.
There's a bigger market for your product, as there are millions upon millions of Indians becoming more adaptive to Technology.
You will have a larger pool of consumers to sell your product.
There's a large amount of potential in the Indian economy, so you won't have a problem finding new customers for your product.
How can you turn your business into a product-based company?
If you want to start a product-based company or turn your existing business into a product-based company, you need to ensure that your goals are focused on creating and selling products. You'll also need to invest in research and development to develop new products and make sure that you have a sales and marketing team in place to sell those products.
Examples of Product Based Company in India
Some notable examples of product-based companies in India include Titan, Colgate-Palmolive, HUL, ITC, and P&G. These companies are typically known for their solid brands and comprehensive product portfolios. They usually have many products in multiple categories, and they often enjoy high market shares in their respective industries.
In the Information Technology sector, the most well-known product-based companies in India include
Google
Amazon
Microsoft
Meta
IBM
Intel
McAfee
Zoho
HCL
Adobe
Amdocs
CISCO
HP
Intel
And many more
Watch this video for how to get into Product Based Companies
Conclusion:
A product-based company is a great way to ensure that your customers always have something new and exciting to look forward to. By basing your business around products rather than services, you can create a pipeline of fresh offerings that will keep people coming back for more. Not only does this benefit your customers, but it also allows you to differentiate yourself from the competition. What type of company do you prefer?
ALSO READ:
Udemy Certificate Value in a Fresher Job – Analysis 2022
Final Year Engineering Project Ideas for Computer Science Engineering (CSE)